When I worked in a corporate office, there was an occasional brochure mock-up or logo presentation board to put together, but most of my time was spent in meetings or in front of a computer screen.
I enjoy making things with my hands.
It was no surprise that when I started painting again, the graphic designer in me took over and soon I had files of note cards ready to print; complete with crop marks for trimming. I researched and found watercolor paper suitable for printing, gathered a collection of X-Acto knives & metal rulers, set-up a drafting board and started creating. I really enjoy the tangible aspect of printing, cutting & folding cards, and find it a rewarding outlet for sharing my art.
Art Print Note Cards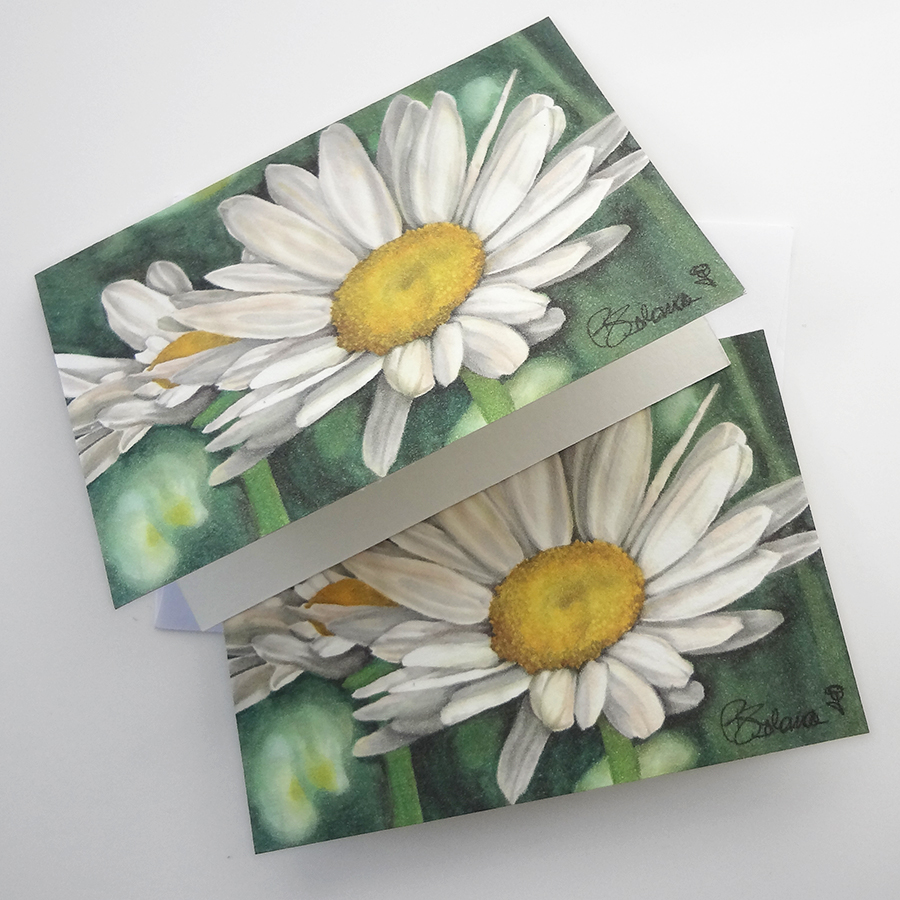 Art print note cards a perfect for sending a happy hello or giving as a gift. I produce all the art print cards in my home studio. They are printed with vivid, archival inks on heavy watercolor paper. Note cards come in sets of 5, and are blank inside.
Custom orders are always welcome.